Family First / Summer Series
By Dr. Allison Haig, licensed psychologist and clinical director, Tampa Jewish Family Services
---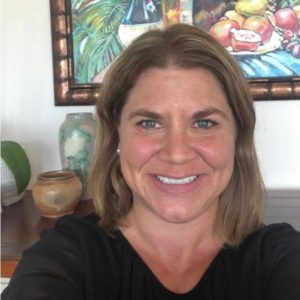 Hello! I am Dr. Allison Haig, licensed psychologist and clinical director, at Tampa Jewish Family Services.
The first topic I am addressing in the Family First/Summer Series is "How can a family have fun during the COVID-19 pandemic?"
Summer is here, school is out, and now may be the time to think about taking a break and having some fun time with the family. Below are some things you may want to consider as you make your plans. 
Communication – Discuss with family members, in an age-appropriate manner, that you're planning to designate time for fun activities to take a break from work and school. Acknowledge that everyone has been working hard, and that breaks are important too!

Lowered expectations – Unfortunately, due to the COVID-19 pandemic, summer plans may not be the same this year as they have been in the past. Since things are different this year, plans will need to be made accordingly and more creativity will likely be required. Emphasize that although plans will be different this summer, there will be other opportunities in the future.

Resources and budget – Do some research to develop a list of options that may work for your family, depending on your budget and your resources. Present choices to family members, and ask for their input. Remember to add that, once choices are made, you're hopeful that all will support the decision and have fun.   

Comfort level – Some are more comfortable than others when it comes to venturing out to restaurants or to other venues that have recently reopened. Speak with your family prior to making plans to ensure everyone feels comfortable with the proposed agenda(s) and setting(s). Respect the differences within your family to lower apprehension and anxiety. For families who are not ready to visit indoor venues, outdoor activities may be the ticket this year. To lessen the worry around summer plans, explain to family members that by following the appropriate precautions, all can have a good time!
Be well, stay safe and stay tuned for the next discussion in the Family First/Summer Series!