Family First / Summer Series
By Dr. Allison Haig, licensed psychologist and clinical director, Tampa Jewish Family Services
---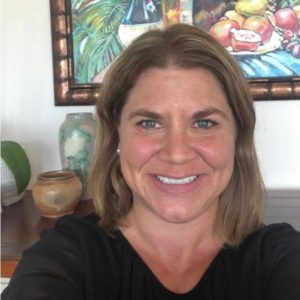 Hello! I am Dr. Allison Haig, licensed clinical psychologist and clinical director, at Tampa Jewish Family Services.
The second topic I am addressing in the Family First/Summer Series is "How do we get our children to wear masks during the COVID-19 pandemic?"
Perhaps more than ever, family members want to be out and about, enjoying summer activities. At the same time, the number of COVID-19 cases is on the rise. So, how do we get our family members to wear masks, which is one of the recommended preventative safety measures (along with social distancing and hand-washing)? Below are some tips that may be helpful to consider.
Young children – By now, little ones have observed people wearing masks through the media, or out of the home, so the concept is not entirely new. However, getting a young child to wear a mask may still be tricky. Putting a mask on a favorite stuffed animal or doll, and telling a story about how smart the animal or doll is may help. Or, allow the little one to color and draw designs on disposable masks that they will wear. Also, depending on your budget, fun masks with favorite characters or custom photos can be purchased. Above all, the mask should be comfortable to wear, so listening is important. If your child says the mask pinches or scratches, adjustments may be needed. Once the mask is on, reward the child with a fun adventure!
Tweens and Teens – Young people may need to be reminded of the importance of wearing masks. Remind them that wearing a mask is not only for their protection; it also protects other family members who may be more vulnerable. Explain the difference in effectiveness among the various types of masks. Recent studies have shown that bandanas are the least effective, and for everyday normal use, masks made from multiple layers of material are better. Peruse the Internet and find some acceptable choices within your budget. Let your tween or teen make the final choice, and make sure that they have a good supply available. Explain how to properly get rid of disposable masks. Show how to launder (or where to place) used masks that need to be cleaned. Remember to praise your tween or teen for being responsible!
Be well, stay safe and stay tuned for the next discussion in the Family First/Summer Series!