Family First / Summer Series
By Dr. Allison Haig, licensed psychologist and clinical director, Tampa Jewish Family Services
---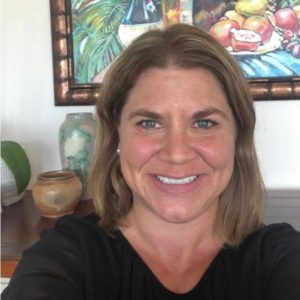 Hello! I am Dr. Allison Haig, a licensed clinical psychologist and the clinical director at Tampa Jewish Family Services.
The third topic I am addressing in the Family First/Summer Series is "How to cope with uncertainty."
The COVID-19 pandemic has brought with it fears and uncertainty about health, safety and financial stability. Fortunately, various strategies can be utilized to cope with stress and uncertainty more effectively. The following may be helpful:
Acknowledge your feelings – First, know that you are not alone. Anxiety and stress are common, especially now as we face the challenges associated with COVID-19. Although most people experience uncertainty at one time or another, uncertainty is more troubling for some individuals than it is for others. Jot down your feelings in one or two sentences, and identify the factors that contribute to your feelings. Next, determine whether there is anything you can do about your concerns. If not, consciously choose to let them go. If there is something you can do, consider making a "to-do" list and setting reasonable timeframes. You may also want to share your concerns with someone you trust, and allow them to voice their concerns too.
Focus on what you can control – What are the things that provide you with stability, that make you feel less anxious? Is it having a schedule or routine – getting everyone in the household ready for bed by a certain time, or up by a certain time? Is it reaching out to someone each day, to share uncertainties? Identify your personal "stabilizers," and ensure that you mindfully include them in your day.
Think in the present, rather than the future – For some, breaking the day into increments is helpful. Focus on what you need to do in the next hour, and then the next. Consciously bring your thoughts back to what you are doing in the present, rather than letting your mind drift too far into the future.
Go easy on yourself – What are the things that give you real pleasure? Try to incorporate little things into your day that personally give you joy. Also try to eat healthy foods, stick to a regular sleep schedule if you can, and get fresh air and exercise. For some, meditation and yoga can be helpful to relieve stress.
Finally, seek support if you are overwhelmed – The following link for Tampa Bay Monitoring contains numerous resources should you need help: https://tampabaymonitoring.com/2017/05/crisis-hotlines-get-help-now/
Finally, call 911 or visit the closest emergency room in the event of an emergency.
Be well, stay safe and stay tuned for the next discussion in the Family First/Summer Series!