Family First / Summer Series
By Dr. Allison Haig, licensed psychologist and clinical director, Tampa Jewish Family Services
---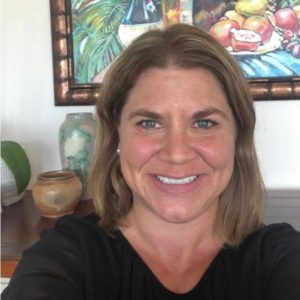 Hello! I am Dr. Allison Haig, a licensed clinical psychologist and the clinical director at Tampa Jewish Family Services. 
The fourth topic I am presenting in the Family First Series is "Structured problem solving." This topic follows and aligns with the prior topic I covered, "How to cope with uncertainty." 
Structured problem solving, or SPS, is a skill that may be used to help address some of the problems you may be facing during the COVID-19 pandemic. The basic steps of SPS are below. 
What are the problems you are facing? Make a quick list.  

Select one problem, and only one, that you want to focus on and solve. 

Write a one-sentence problem statement to clarify the issue you want to address. 

Make a list of potential solutions to the problem. 

Evaluate your list of potential solutions, and select the one that seems to be the most practical. (Remember from my last column, that it is important to recognize what you can and can't control – and pick your solution with that in mind!)

Make an action plan. For many, the "S-M-A-R-T" technique is useful in creating your plan. The action plan should have Specific steps that are Measurable, Achievable, Relevant and Time bound.  

Check your progress by monitoring your action plan. 

Finally, acknowledge your success, and learn from mistakes that may be made along!
Here is an example of structured problem solving in action – 
Let's say you're the parent of a young child who wants to spend time with his friends, but you're concerned about the possibility of him catching COVID-19 and/or unknowingly spreading COVID-19 to others. In this situation, the problem statement might be "I want to help my son socialize safely with his friends." Next, make a list of the potential solutions to the problem. These might include allowing your child to play outdoors with his friends (if all the children wear masks and maintain adequate social distance); allowing your child to virtually spend time with his friends on Skype, Zoom, or FaceTime; or allowing your child to talk to his friends on the phone. Next, analyze the potential benefits and drawbacks of each proposed solution as well as the foreseeable outcomes. Once you select the solution that seems the most practical for you and your family, develop your action plan. Let's say you decide to allow your child to play outdoors with his friends. A potential action plan might look like this: 
In the next 48 hours, I will ask my child which friends he wants to play with over the next two weeks.

After my child identifies the friends he wants to spend time with, I will contact their parents and discuss the possibility of setting up an outdoor playdate (with each child wearing a mask and maintaining adequate social distance). Fun, age-appropriate outdoor activities that allow for social distancing (e.g., Simon Says, Kickball, etc.) can be discussed in advance. Parent/child availability within the next two weeks can be determined, and dates and times for the playdate can be established. 

I will inform my child of the upcoming playdate and discuss (in an age-appropriate manner) the importance of wearing masks and maintaining a safe distance so everyone can stay healthy. 

Finally, I will evaluate the success of the playdate by answering the following questions: Were the parents and children comfortable with the setup? Did the children have fun? Were the children able to socialize safely (i.e., did they wear their masks and maintain distance)?

Depending on the success of the playdate, future social plans may need to be adjusted.
Be well, stay safe and stay tuned for the next discussion in the Family First Series!