Family First Series
By Dr. Allison Haig, licensed psychologist and clinical director, Tampa Jewish Family Services
---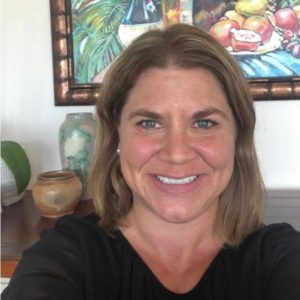 Hello! I am Dr. Allison Haig, a licensed clinical psychologist and the clinical director at Tampa Jewish Family Services. 
The topic I am presenting in the Family First Series is "Solution Focused Problem Solving." This topic follows and aligns with the previous topics I've covered, including "Structured Problem Solving" and "How to Cope with Uncertainty." 
We all need tools in our toolkit, especially when dealing with the pandemic. So, what is "solution-focused problem solving," and how does it differ from "structured problem solving"?  More importantly, how may solution-focused problem solving be used to assist you, as our country continues to face the COVID-19 pandemic? 
If you recall, the basic steps for structured problem solving include making a list of the problems you are facing, selecting one problem to solve, writing a one-sentence problem statement to clarify the problem, making a list of potential solutions to the problem, evaluating the list of potential solutions, selecting the most practical solution, making an action plan, checking your progress by monitoring your action plan and acknowledging your success. In other words, the emphasis was on the problem. 
The emphasis of solution-focused problem solving, on the other hand, is on the solution. Using this approach, you focus on:
What you want to achieve;

What you are already doing; and 

What you can do differently, if what you are doing isn't working
The end goal is to work differently, not necessarily harder, to achieve results. 
Let's look at an example to better illustrate the tool of solution-focused problem solving. In our example, let's say Mary, who is working in the cruise industry, is concerned about losing her job during the pandemic. Rather than focusing on the potential pending job loss (i.e., the problem), Mary updates her resume and LinkedIn profile, and begins to look for another job. Rather than look for other jobs in the cruise industry, Mary talks with people she trusts about how the skills she has used in the cruise ship industry may be applied in other industries. Mary emphasizes the transferable skills in her search to find a new job (i.e., solution). I hope you will successfully consider using either of these proven problem-solving skills!
Be well, stay safe and stay tuned for the next discussion in the Family First Series