PSYCHOLOGICAL & EDUCATIONAL ASSESSMENT SERVICES
Supporting Children And Adolescents
Tampa Jewish Family Services provides testing and evaluation services for Gifted, ADHD, Learning Disabilities, Autism Spectrum Disorder and more. Professional services are supervised by a trained, licensed psychologist at affordable rates. The program serves children, adolescents and families in the Tampa area.

Is My Child Gifted? Does He Have a Learning Disability? Is She Ready for Kindergarten? 
Helping your child navigate through his or her learning years can be challenging at the best of times. When you have questions about academic, emotional or behavioral needs, knowing where to turn and what to do next can be overwhelming, confusing, costly and time sensitive. Tampa Jewish Fmaily Services is here to help.
Gifted, Educational and Psychological Evaluations For Children And Adolescents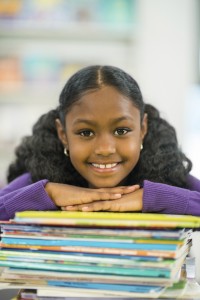 Psychological and Educational Assessment Program provides:
● a valuable and important clinical service to identify a child's academic strengths and difficulties
● an understanding of emotional and behavioral challenges affecting the entire family
● clarification of an existing diagnosis; identification of new diagnoses
What To Expect From A Psychological Or Educational Assessment At Tampa Jewish Family Services?
In a confidential and comfortable environment, clients will participate in a thorough interview process to assess and evaluate the nature of the concern. A flexible testing battery (the instruments used for evaluation) is individualized to each child's unique background and goals. At the conclusion of the evaluation, a feedback session is held with the child or adolescent and their primary caregiver/s to bring the entire family to an understanding and an appreciation of the results. Families are provided a comprehensive written report with individually-tailored treatment recommendations. TJFS can refer to appropriate specialists if needed.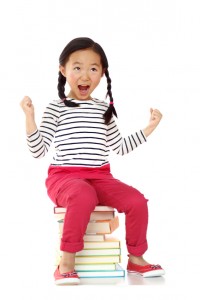 Tampa Jewish Family Services Offers, Gifted, Psycho-Educational, And Psychological Evaluations For Children And Adolscents. 
Services for children, ages 2 – 18, include:
● Gifted Program Testing
● Attention Deficit/Hyperactivity Disorder (ADHD)
● Academic Difficulties / Learning Disabilities
● Behavioral and Emotional Difficulties
● Developmental Concerns
● Autism Spectrum Disorder
● Kindergarten Readiness
Additional services are available at an hourly rate, such as school consultation, classroom observations, and counseling to help students and families who turn to Tampa Jewish Family Services. WE ARE HERE TO HELP.
Evaluations are conducted by, or under the supervision of, a trained licensed psychologist.

About Tampa Jewish Family Services' Clinical Director
Nicole Agresto, Psy.D., Licensed Psychologist
Dr. Nicole Agresto is a trained, licensed psychologist with extensive therapy and assessment experience and specializes in working with children, adolescents, and their families, who are experiencing emotional and behavioral issues.
For a complimentary consultation, call: 813-960-1848.
Fees based on appropriate battery of tests. Many major health insurance plans accepted.
SERVING PEOPLE OF ALL FAITHS. WE ARE HERE TO HELP.