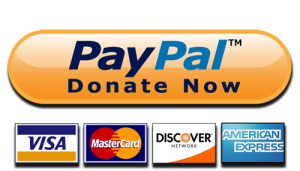 Support for Tampa Jewish Family Services is provided by the agency's annual Friends' Campaign, events, individual contributions and donations, bequests, program fees, and allocations from the Tampa Jewish Federation and the United Way of Tampa Bay. All of the Counseling Services offered by Tampa Jewish Family Services are subsidized by the generosity of others. No one is denied counseling due to an inability to pay. The agency's Social Service Assistance Program is totally subsidized as no fees are charged for this service.
Here are a few ways you can help Tampa Jewish Family Services:
In memoriam and In honor of donations
Make a donation in memory or in honor of someone special. Click here to download form.
Donate to the Annual Friends Campaign
Become a Friend with your tax-deductible gift. Your gift to one strengthens many.
Purchase Tribute Cards
Acknowledge milestones, honors, birthdays, illnesses, or the loss of loved ones with a Tribute Card donation in any amount of your choice. This donation shows the recipient that you care. You also help Tampa Jewish Family Services.
Help stock the Tampa Jewish Family Services Community Food Bank
Because no one should go hungry. Learn how you can help feed others.
Make a Contribution to a Special Project
Help sponsor Counseling, consultations, Family Life Education, Senior Services Outreach, Tampa Jewish Family Services' Community Food Bank and many other programs that rely on financial support.
Endowment Gifts
Contact our office at 813-960-1848 for information about a gift to the agency's endowment fund. Our trained staff can provide details and guidance about tax and other benefits for various forms of deferred giving.