MEET SARAH AND HER FAMILY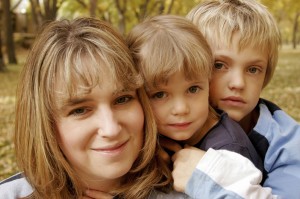 Sarah is a mother with two special needs children. She attends the Tampa Jewish Family Services' monthly Lori and Alec Sanchez TIKVAH: A SPECIAL NEEDS PROGRAM that provides specialists who speak on a wide-range of topics unique to these families.
Sarah tells us, "Without the TIKVAH program, I wouldn't have found relief in knowing I'm not the only one facing these challenges that sometimes feel insurmountable."  Sarah is gaining confidence with each program she attends.
Help us to help more families like Sarah's and become a Friend of Tampa Jewish Family Services today. For information on how you can give to TJFS, call 813-960-1848.